under construction... more to come
This page contains a variety of information that teachers can use to increase their usage and awareness of technology for both educational and personal use.
What are some items teachers need to be concerned with in regards to technology?  Start with ISTE NETS - these are the standards (yes, there are actually standards) that teachers should be proficient in  and they span everything from using technology to create materials like tests and tables to instructing using technology, to understanding ethical and legal issues.
for the best info this site has to offer.  Links to free software, free internet tools, tutorials and more!
NativeConsulting.com - Mr. Kootman's service to help people use technology to improve their lives, work and learning.  He can come speak at your school!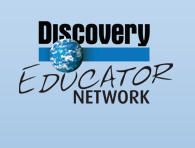 Discovery Educator Network- a great resource with tons of free content.  If you'd like to really get in on the action, I encourage you to apply.  Discovery Education (makers of United Streaming and more) offers great resources, learning opportunities, networking and collaboration opportunities and even some cool giveaways and trips!  Tell them Mr. Kootman sent you!
I maintain the . Check it out for great ongoing educational technology tips!
Also check out the wiki for the Discovery Educator Network . Lots of great tech implementation ideas and tips.
Open Court Spelling Lists - a page to download them all. Also check out Open Court Resources.com
Would you like to do yoga with your students? Below is an audio file I created with Cheri Swanlund (Mary Fay Pendleton Elementary) to lead a 19 minute yoga session.  You can search online to find the specific postures the track refers to.  We use it twice a week with our students.  One teacher leads the postures, the other teacher monitors the students (classroom management).  Let us know how you like it!
learn how to add a signature to your email!
The Futures Channel - A great site with many real world connection videos and hand-on lessons for many subjects
Teaching Information Literacy- this is a very valuable, but under taught concept.  Here are some sites that explain it 2 .  I've taught lessons using this sites as an example to trick students :) Tree Octopus
Do you use Inspiration or Kidspiration ? Check out these shared resources